TW/WTW 16-22.April.18
Ciao! How is every little thing in your world?
The sun finally seems like it's over whatever it was it was going through and it's going to stick around for awhile, so last Tuesday I met Stephanie from Omaha Bites (one of my favorite Instagram pages for kind of healthy, but also kind of decadent recipe ideas) for Tiki Tuesday at Mercury. Tiki was a bit of a stretch, but there were leis on every table and Singapore Slings on the menu so we'll give it to them -- even though we both had red wine. Mercury has such a great vibe and outstanding food and bev so I'm definitely putting it on the rotation.
The next morning, I had an early wakeup for a work event I'd organized with Together a Greater Good. As you may know, I'm a little obsessed with TAGG because it allows me to donate five percent of my receipt from participating businesses to the nonprofit of my choice, so I was thrilled that Katy Joyce, their community relations manager, came and spoke to our group. Everyone loved hearing about TAGG's business model and their growth plans.
The main event for us this week was the Donate Life Nebraska walk. In 2012 our niece Kate passed away, but saved the lives of three other people by donating her heart and kidneys. For this reason, the Donate Life walk has become an important family tradition. My sister-in-law's family is from a city about three hours away, so both sides come together every year to remember Kate and celebrate her life.
Afterwards, we had a party at my house, which was one of the most relaxing parties I've ever hosted. My brother bought a tower of pizzas from La Casa (an Omaha institution) so all I had to do was put out salad (that amazing Sweet Kale Vegetable Salad from Costco, which is my easy crowd pleasing go-to) and a fruit platter.
My sister-in-law brought photo booth props and a Fujifilm Instax Mini 9 camera and we all had a blast with our photo ops (pretty sure Irish got her pic taken with every single person in attendance.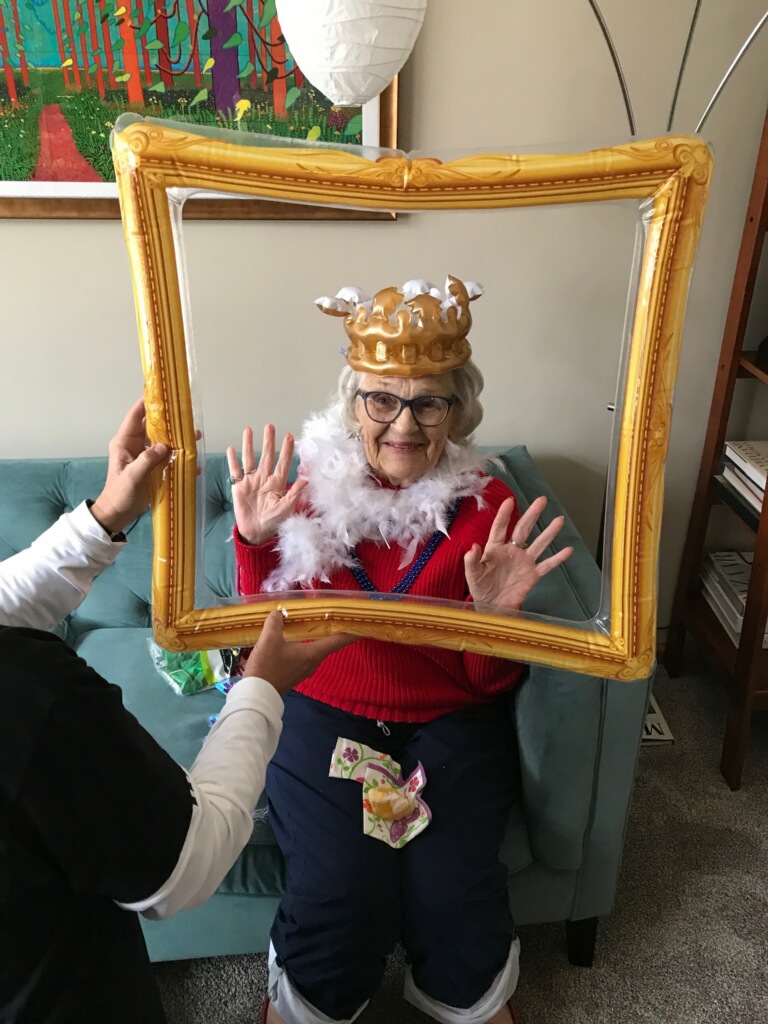 My talented niece Susann designed our team t-shirts. They feature a butterfly, which Kate loved, with the Donate Life green ribbon as its body. Kate had the most incredible heart and it gives great comfort to all of us to know that it lives on in another young woman. If you're considering becoming an organ donor and would like to know more about Kate's story, I would be happy to share it with you.